June 20th is Ice Cream Soda/Milkshake day, and since my husband celebrated his birthday this week I decided to create a healthy frozen mocha just for him. This delicious healthy version of an ice cream drink contains no ice cream (gasp), but it tastes like a frozen mocha and the bonus is that it is actually a much healthier drink than many of the ice cream varieties. I like to serve this healthy frozen mocha with ice cubes and some cacao nibs sprinkled on top.
Yield: 1
Healthy Ice Cream Mocha
This is a healthy version of a ice cream drink or frozen mocha, it has no refined sugar and looks absolutely delicious topped with Cacao nibs.
Ingredients
1/2 tsp instant coffee
1 tbsp hot water
8 ice cubes
1/2 cup coconut milk
1/3 of a banana (not over ripe)
1/4 tsp almond butter
sprinkle of Himalayan pink salt
1 tsp honey (optional)
cacao nibs (optional)
Instructions
Stir together the instant coffee and hot water and place in a blender (I use a vitamix).
Add 5 ice cubes, coconut milk, banana, almond butter, honey and the Himalyan pink salt into the blender.
Blend using the tamper tool until mixed well.
Pour into a glass add 2-3 more ice cubes, a straw and sprinkle the top with cacao nibs.
Enjoy.

If you have a love of chocolate you could add 1/2 a tsp of cocoa powder to the blender when you make this drink to make it a healthy frozen chocolate mocha.
You may also like this frozen hot chocolate recipe.
You can sign-up to get an email update each day, follow Mommy Moment on Twitter, Facebook, Pinterest, Instagram, Google+,Blog Lovin' and Sulia!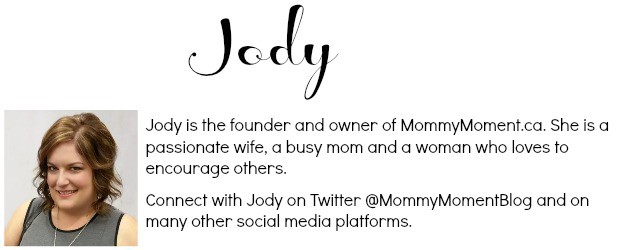 Linked up at Sew Creative, Someday Crafts, Uncommon Designs, Gooseberry Patch, Skip to My Lou, Tidy Mom, Echoes of Laughter, The DIY Dreamer