Check our current giveaways, then link-up your giveaways below!
Paula Cole CD – ITHACA ends 10/18
Pair of leggings and drool bib from Nifty Knees ends 10/18

It is nice to see CAN/US or WW when you enter a giveaway – don't you agree?
Link to the giveaway post and not the blog home!


Example:
$50 Constructive Playthings Gift Card – Mommy Moment(7/19) CAN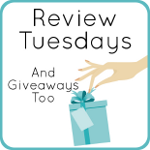 WAIT:
Please put who the giveaway is open to and the ending date!
MOMMY MOMENT has been nominated for
Canada's Top Blogs 2010
To vote just go HERE
Look for the categories listed under "Round 1"
Click on the following categories
-Best Blog Overall 2010
-Best Family Blog 2010
-Best New Blog 2010
and click on MOMMY MOMENT.

Voting for Round 1 ends on October 17. You can vote once for this round. Please tell your friends to vote too! There are many great nominees!
If you want to continue to vote for us on Top Mommy Blogs and Picket fence blogs you can and we would be thrilled although I will be focused on my nomination for the Canadian Blog Awards for now!
***This is a family-friendly blog. All inappropriate links will be deleted. Links that do not go directly to the giveaway post will be deleted!***