This pallet key hook is such a fun DIY Pallet Project! What is the ONE thing that often gets lost in your home? I don't know about you, but my husband and I are constantly saying "Where are the keys?". Wouldn't it be great if there were a place to keep your keys in plain sight where everyone could find them AND look great at the same time?
PALLET KEY HOOK
We all know that pallet projects are popular and this pallet key hook project will look great on your wall! This pallet project incorporates a map, because you never know where those keys will take you!
MATERIALS NEEDED:
Pallet Wood (6×8.5)
Map
3 Cup Hooks 7/8″
Acrylic Paint – Apple Barrel in Parrot Blue
3″ white initial (White Stand Up Letter Item 082115
Mod Podge
Hot Glue
Paint Brush
Foam Brush
Paper Trimmer
Pan Scraper or Credit Card
Measuring Tape
Pencil
Finishing Nail or Thumb Tack
DIRECTIONS:
Trim your map to about 1/4″ smaller than your board. Lay the map onto the board to make sure it fits properly. Trim any edges that you'd like smaller. Set aside.
Paint the sides and about 1/2″ in on the top of the board blue. Let dry.
Add a thin coat of mod podge and place the map on top of the board. Press firmly to adhere and use a pan scraper or credit card to smooth out the wrinkles and mod podge working from the center to the edges. Wipe any excess on the edges with your finger or a damp paper towel.
Let dry for 2 hours.
Apply a second coat of mod podge to seal the piece. Apply mod podge on the sides and edges of the board. Let dry completely.
Use a measuring tape mark off the space where you want you key hooks. Mine are about 3/4″ from the bottom and 2″ apart.
Place a cross mark where the hook needs to be and pound a finishing nail into the board to start the hole. Do not pound all the way into the board. Remove the nail and twist in the cup hook.
Repeat until all cup hooks are in place. Add your initial and affix with hot glue.
Hang as desired (I prefer to use command hooks picture frame hooks for this).
You may also like this HANDPRINT FAMILY TREE: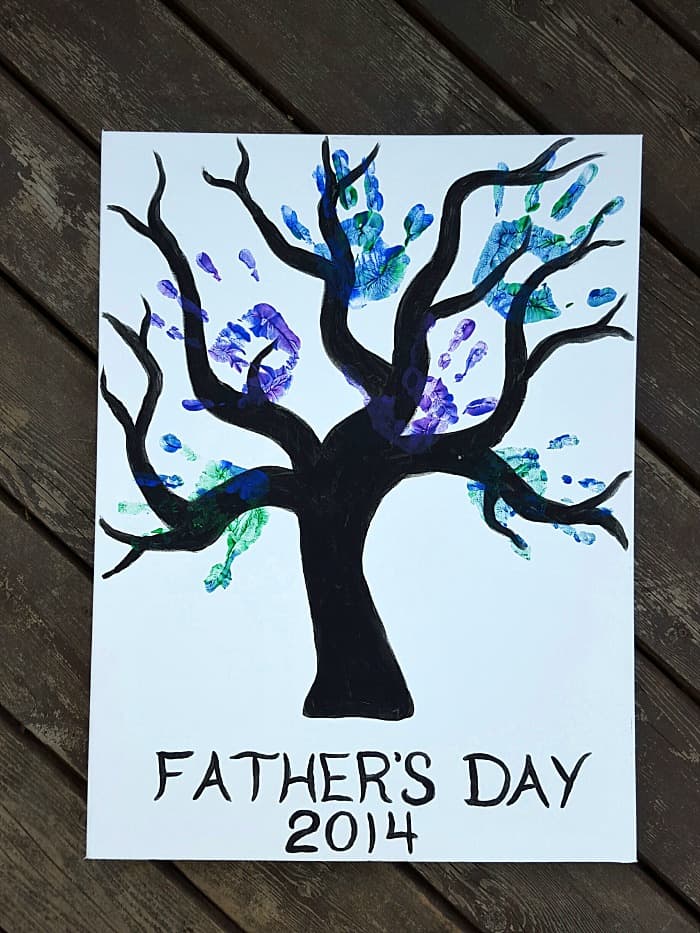 Sign-up to get an email update each day. Also connect with us on: