Have you heard of the clothing/accessory store Oasap?
Oasap is an on-line store that brings you women's clothing, jewellery, shoes, bags and other accessories. These items range from classic, to unique, to out-of-the-box! We are excited to have been chosen as a Oasap Fashion Blogger and are looking forward to bringing you reviews on great items.
Oasap provides FREE shipping , so you don't need to worry about additional charges on your order. And since Oasap wants to keep YOU, the customer happy, they have a 30 day full refund or exchange policy.
Some great items that you can find on Oasap are dresses like this classic cape sleeve dress: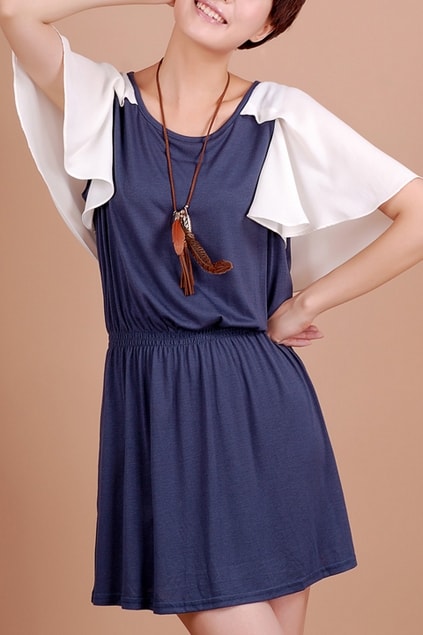 And this elegant, classy, little-black-dress:
But if you see an item like these great sandals and you fall in love (like I did) don't hesitate to order, since items will sell out quickly and you don't want to be disappointed.
And for those of you who love the unique, out-of-the-box look, they also have great outfits for you:
We received the Stitched Edge Shoulder Bag with Push Lock closure in red for review:
This shoulder bag is only $43 and comes in great colors like black, ivory, red and yellow. The purse features a zipped closure with a unique push lock. This bag is not super large but is the perfect size to put your wallet, a glasses case, an ipod touch, a change purse and it still has room for any other small items you might need for a day out. The inside cell phone pocket and the inside zippered pocket are a great bonus too.
We would love it if you would head over to Oasap and take a look at some of their great products and then come back here and share some of your favorites. There are lots of items to look through, so I'm sure you all will find stuff you fall in love with.