Dad's are special. They teach you to ride a bike, change a tire and mow the lawn. But unlike Moms who are more sentimental, it can sometimes be hard to find those fun DIY Father's Day gifts for Dad.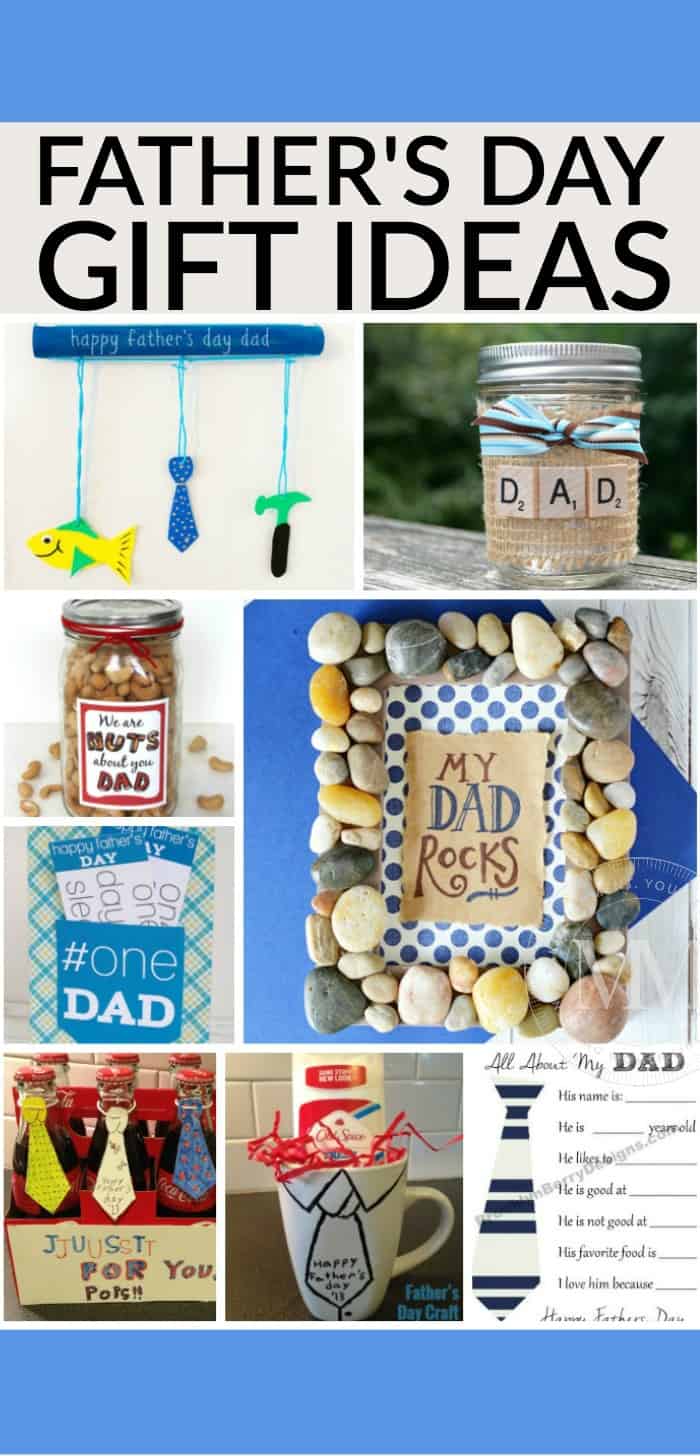 These DIY gift ideas for Dad would be great ideas for Dad (or any man who has been like a dad) this Father's Day.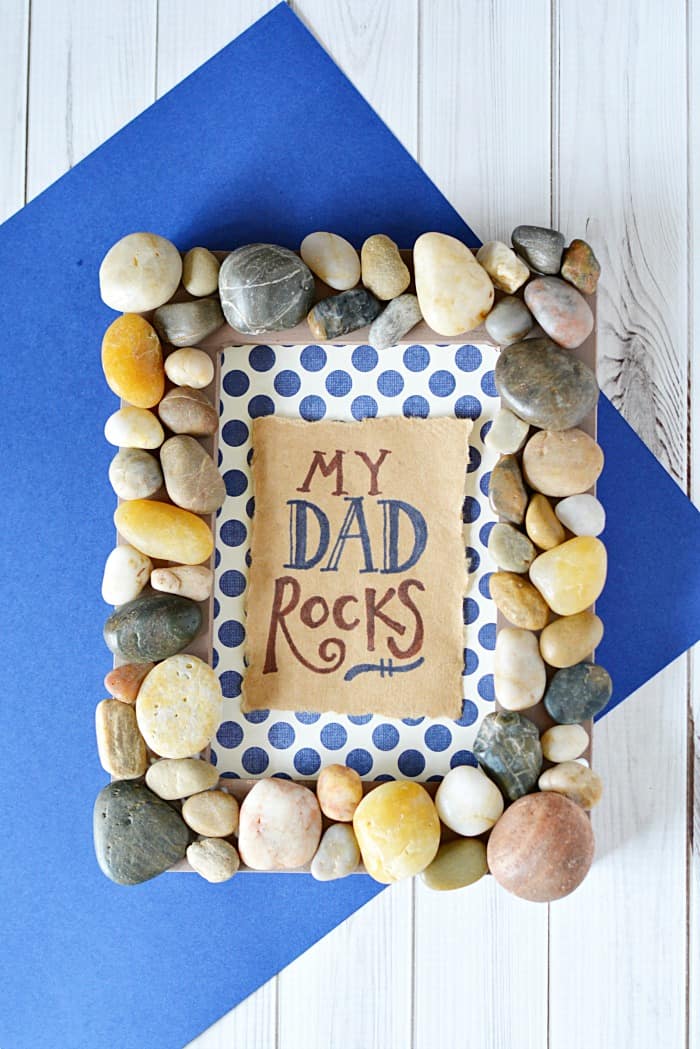 MY DAD ROCKS FRAME – This My Dad Rocks frame is the perfect DIY Father's Day Gift that dad could proudly display on his desk at work. The items required can all be purchased at your local dollar store so it is the perfect budget friendly gift as well.
"NUTS ABOUT DAD" FREE PRINTABLE LABEL – This is a easy and inexpensive gift that you can make for a special dad in your life. Grab yourself a jar, an inexpensive package of nuts and print this label.
FATHER'S DAY CRAFT COKE 6 PACK IDEA – Here is a quick and easy Father's Day Craft idea for an adult or a kiddo. This one is quick, cheap and useful if your hubby is a Coca-Cola drinker.
FREE PRINTABLE FATHER'S DAY COUPON CARD – Create a Father's Day pocket card and some simple coupons to slip inside. Invite Dad to enjoy an extra bed time story, one day to sleep late or a free lunch date.
PERSONALIZED MUG – Are you on the hunt for a Father's Day Craft gift idea that will not cost you an arm and a leg? This personalized mug can be made FOR JUST $1!
RUSTIC FISH THEMED DIY FRAME – A frame is a great gift for dad – it's quick, and you can use any image that dad loves.
CANDY BOUQUET – By shopping at the dollar store, you can make this candy bouquet inexpensively.
LOVE LOCK KEY CHAIN – This DIY love lock key chain is the perfect DIY gift for those who want a creative but useful gift idea.
HAPPY FATHER'S DAY MOBILE CRAFT – This Father's Day mobile craft is easy enough for the wee ones to make but the older kids can make it as complex as they want. Dad will sure to love the effort and can proudly display it in his garage or man cave.
TIME TOGETHER WITH DAD – This DAD jar is simple to make and filled with ways you can spend time together with Dad.
ALL ABOUT MY DAD PRINTABLE – Here is a printable with questions for you to ask your kids to answer about their dad. A very simple present idea that is sure to be appreciated for yearrs to come.
HAVE YOU MADE ANY DIY FATHER'S DAY GIFTS FOR YOUR DAD OR A SPECIAL MAN IN YOUR LIFE?
You may also like this DIY ZEN GARDEN CRAFT:
You can sign-up to get an email update each day. You can also connect with us on: