For this week's Montessori post, I'd like to share a little bit about a Language Material called Metal Insets. Metal Insets are a classic Montessori Language Material, used for Motor Preparation for the ages of 3-6. It is a work that is appropriate for the first year student, but is well loved by all ages. Even children who are already writing get a lot of out Metal Insets, as tracing the shape from top to bottom and back again can be a great preparation for cursive writing. At first glance, one can imagine that this material is useful for preparing to write and as a preparation for geometry. The list below outlines the aims of Metal Insets:
Development of eye hand coordination
To gain mastery over control of small movements
Develop control of a pencil (pressure, and steadiness)
Develop a geometric sense
Stimulate artistic sensibilities
Develop ability to a plan a design
Before working with the Metal Insets, be sure to give plenty of opportunities with chalkboard work, the Practical Life Area, Sensorial Work, and peg puzzles. What aims of Metal Insets do your students or children see?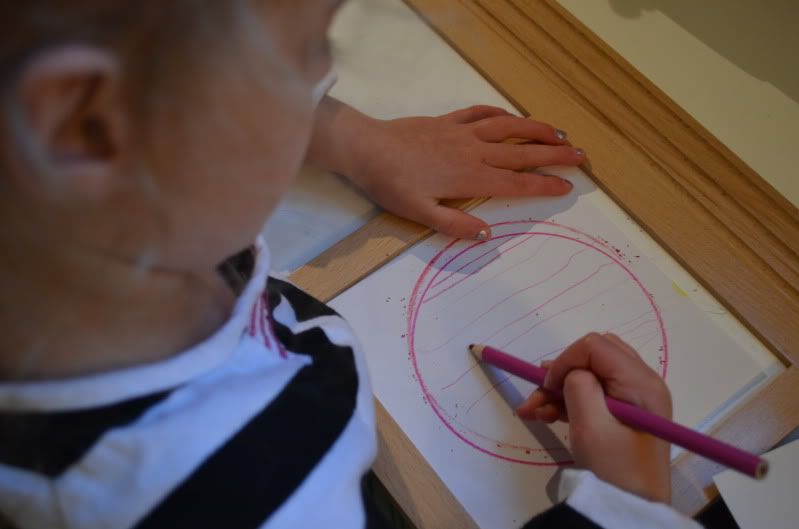 Jessie is a Primary Montessori Teacher and Mom to twin three year olds and a five year old. Jessie has a Montessori blog at The Education of Ours, and can be found on Twitter, @educationofours.