Every week I menu plan our suppers. That way I know that come 5:00 pm I don't need to be in a mad dash to figure out what to make and if I have the ingredients to make it. Last night, my sister was coming for supper and I had planned to make MarcAngelo Foods chicken kabobs and pork loin on the BBQ with potatoes and carrots.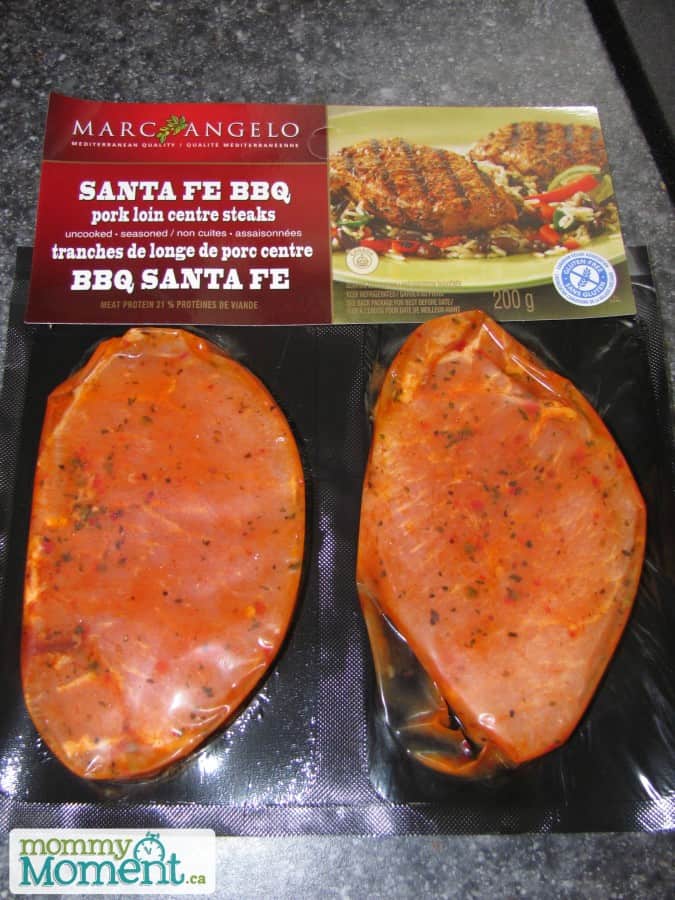 I had thawed the meat in the fridge and got the potatoes ready when I got the call….. my husband was not going to make it home for supper. What was I going to do? You see, my husband is fantastic and does most of the cooking and ALL the BBQ'ing in our house. Now, the meat was already defrosted and I didn't have a backup plan for supper. So I decided to give BBQ'ing a try.
The MarcAngelo products had step-by-step cooking instructions for a variety of different cooking appliances. I was impressed that these instructions were clear and easy to follow, making my first BBQ'ing attempt not quite so scary. So I followed the instructions to the "T" and put the meat on the BBQ grill.
After 8-12 minutes, I had deliciously grilled meat ready to join the rest of our supper.
The marinated meat had a delicious taste and we will definitely be turning to MarcAngelo products again in the future!
MarcAngelo Foods has many different products available. You can choose from:
sausage
burgers
kabobs
steaks
chicken strips
meatballs
roasts
meat loaf
stuffing bites
and sauces
They also have great recipes and meal ideas on their website. I really want to try the Bacon Wrapped Meatballs sometime soon!
If you go grocery shopping, you know how expensive groceries can be.
How would you like to WIN FREE GROCERIES FOR A YEAR?
MarcAngelo is giving away $10,000 in a year of groceries!! You can also enter to win a weekly draw of a $200 grocery gift card and daily instant prizes such as MarcAngelo Product Coupons or bonus entries into the Grand Prize Draw!
GIVEAWAY MOMENT:
1 Canadian Mommy Moment reader will WIN a $50 gift card to purchase MarcAngelo products!
To enter, visit www.marcangelofoods.com/mealideas/recipes and leave a blog post comment telling us which recipe you would like to try.