A fairy garden is not only adorable and cute for kids, but adults love creating and looking at these small gardens. Whether you want to know how to make a fairy garden to give as a gift or create a fairy garden as a craft to do with your kids, here you will find great ideas for how to make a fairy garden, some accessories you can make and what plants you can use.
HOW TO MAKE A FAIRY GARDEN
MAKE YOUR OWN FAIRY GARDEN AFFORDABLY – I love these ideas on how to make an affordable fairy garden because it can get quite expensive to make one if you are not careful.
HOW TO MAKE A MINI GARDEN GIFT – I absolutely love the vintage container this fairy garden was made in.
FAIRY DOOR CRAFT – What a magical idea this is to make your very own fairy door craft. It looks so inviting on a tree stump.
5 GREAT PLANTS FOR FAIRY GARDENS – Here are some plant ideas for your fairy garden.
HOW TO MAKE A MOSS GARDEN – Maybe you want to make a simple moss garden. And maybe you want to add other things besides fairies – like these cats!
Make a fairy garden in a bird bath – I love the idea of using a bird bath to make a fairy garden.
This FAIRY GARDEN with homemade salt dough accessories is so darling! I love this option for places where real plants do not work.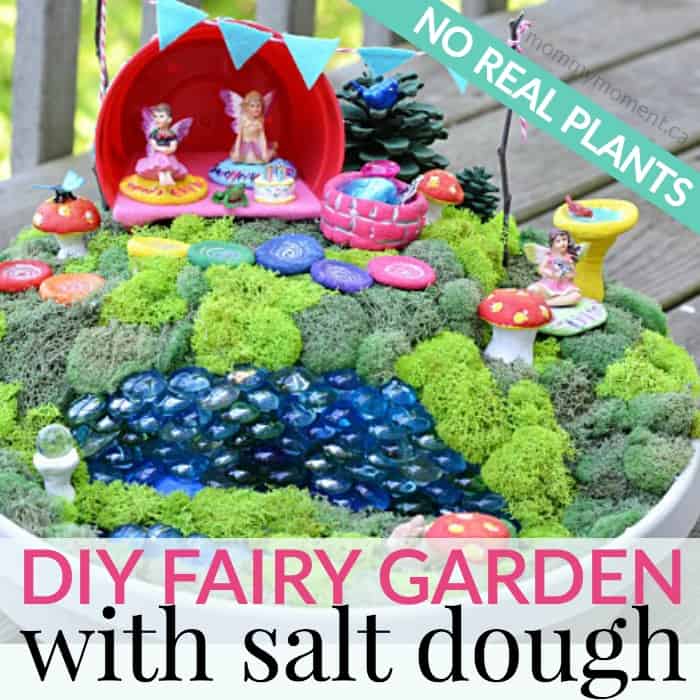 Have you ever made one of these tiny gardens?
You may also like this post on 3 TIPS FOR PLANTING A RAISED GARDEN BED:
You can sign-up to get an email update each day. You can also connect with us on: