Handprint crafts make beautiful keepsakes, whether for Father's Day, Mother's Day, Birthdays, Christmas, or just for fun! This Handprint Family Tree is done on a canvas, so any parent or grandparent can proudly display it on their wall of fame.
When choosing your paint colors, you can choose colors that will match your home decor, or just let your kiddos pick or blend their own favorite and unique colors. My kids each wanted to pick 2 colors to give a tie-dye effect. It turned out great!
Handprint Family Tree
MATERIALS:
Canvas
Paint
Paint roller and brush
Paint pallet (or newspapers for mixing paint)
Small container of water to rinse brush off
DIRECTIONS:
1. Start by painting the trunk and branches. If your paint doesn't cover well you may want to let it dry and paint a second coat.
For the trunk and branches I sketched out a rough drawing on scrap paper to get an idea of what I wanted it to look like, and then painted straight onto the canvas. You can also very lightly pencil it in on the canvas before adding the paint.
2. Then comes the fun part! Rolling paint onto your kiddos hands! This is by far my favorite part. Hearing the excited squeals as your slather their hands with ooey, gooey, cold, wet paint! Roll a moderate layer of paint onto hands and carefully press hand on one of the branches. Roll new paint on with each handprint.
It's that simple! I always make sure to add the date on projects
TIP: If you are not doing this outside, you may want to cover the floor or table, or whichever workspace you choose, with garbage bags. I spread them out and then tape the corners down to keep them in place.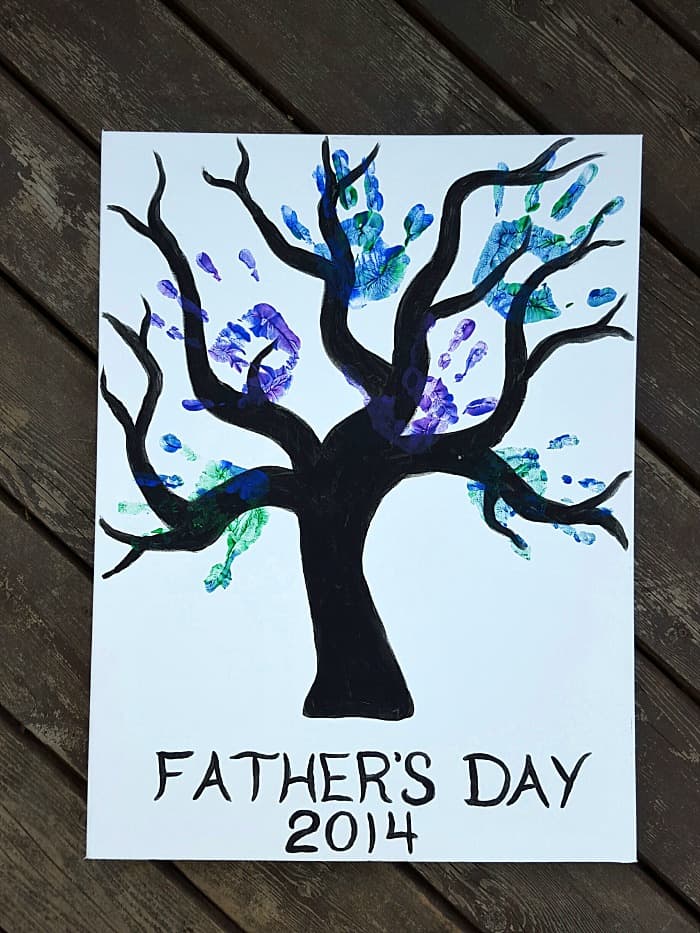 You may also like this SALT DOUGH HANDPRINT: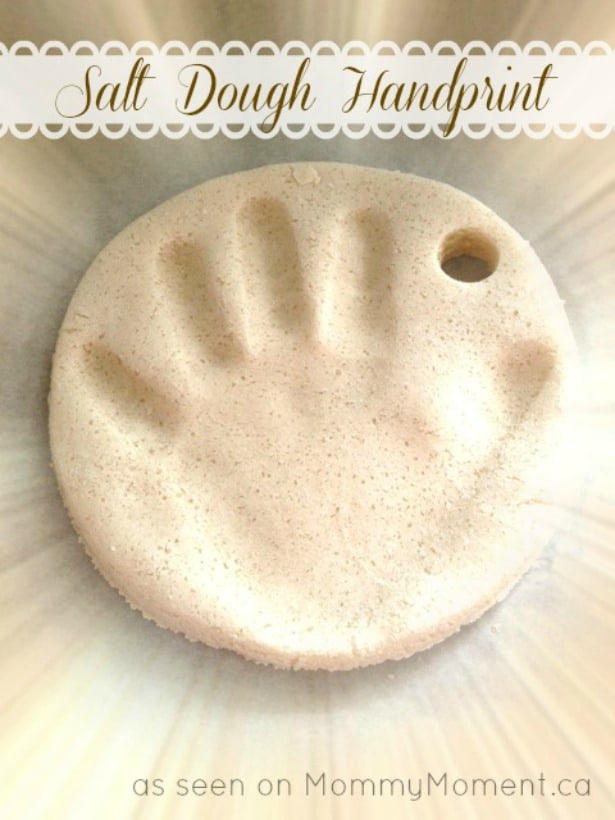 You can sign-up to get an email update each day. You can also connect with us on: