DIY gifts are always a great way to show your love and appreciation without spending a lot of money. This adorable DIY GOLD GLITTER MASON JAR WITH FINGERPRINT FLOWERS is a great Mother's Day gift and can be filled with anything Mom desires.
DIY GOLD GLITTER JAR
MATERIALS FOR JAR:
clean dry mason jar or jam jar
gold spray paint
extra fine rosy red glitter by Tree House (hobby lobby brand)
acrylic paint
white and deco art acrylic paint in Tutti Fruitti
plate
white glue
DIRECTIONS:
Spray paint your mason jar. Apply 2-3 coats and let dry completely in between coats.
When dry, use white glue and a foam brush to paint glue onto the bottom and top rings of your jar. Apply glitter and set aside to dry completely.
When dry, use white craft paint and pink craft paint and your fingertips to make small flowers on the jar. Set aside to dry completely.
Mom can use this jar to display anything she would like, however, these DIY NO SEW FELT FLOWERS would look fantastic in this jar!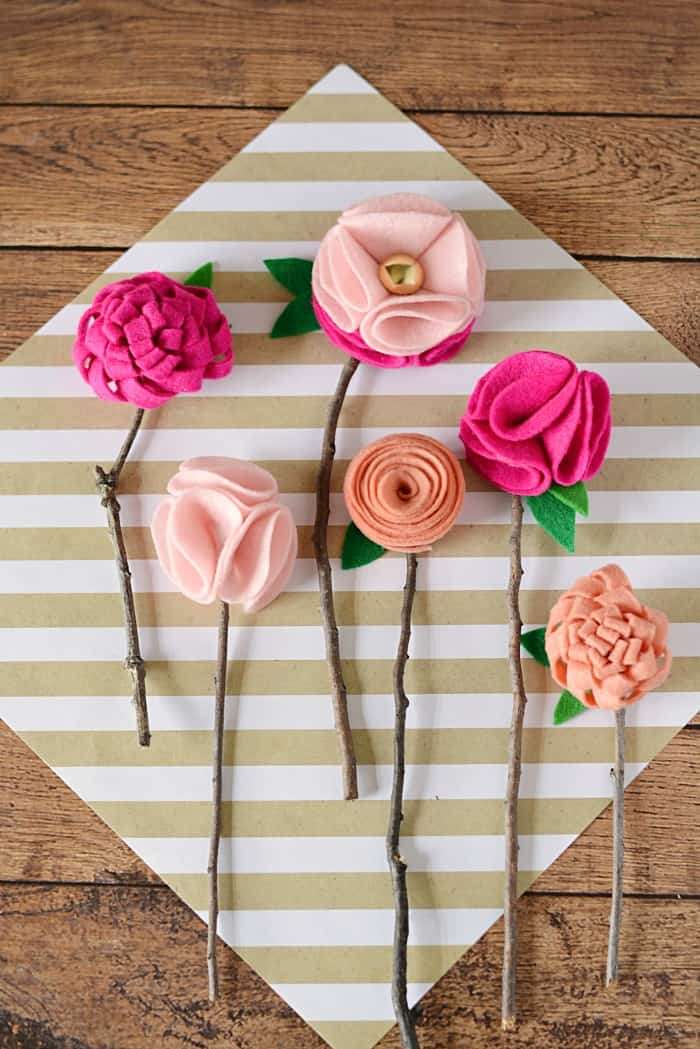 See the directions: HOW TO MAKE NO SEW FELT FLOWERS
Note: to get your flowers to stay in the jar nicely, try using: Sugar, unpopped popcorn, mini marshmallows or fill with candy.
You can sign-up to get an email update each day. You can also connect with us on:
Post contains affiliate links for your shopping convenience.