Dinner time can be a stressful time in any household. Not just the prep and dishes, but also trying to figure out what to put on the dinner table. Cream cheese can elevate any recipe and will get the whole family on board no matter what you are putting on the table! Here are 13 CREAM CHEESE DINNER RECIPES that are sure to please everyone.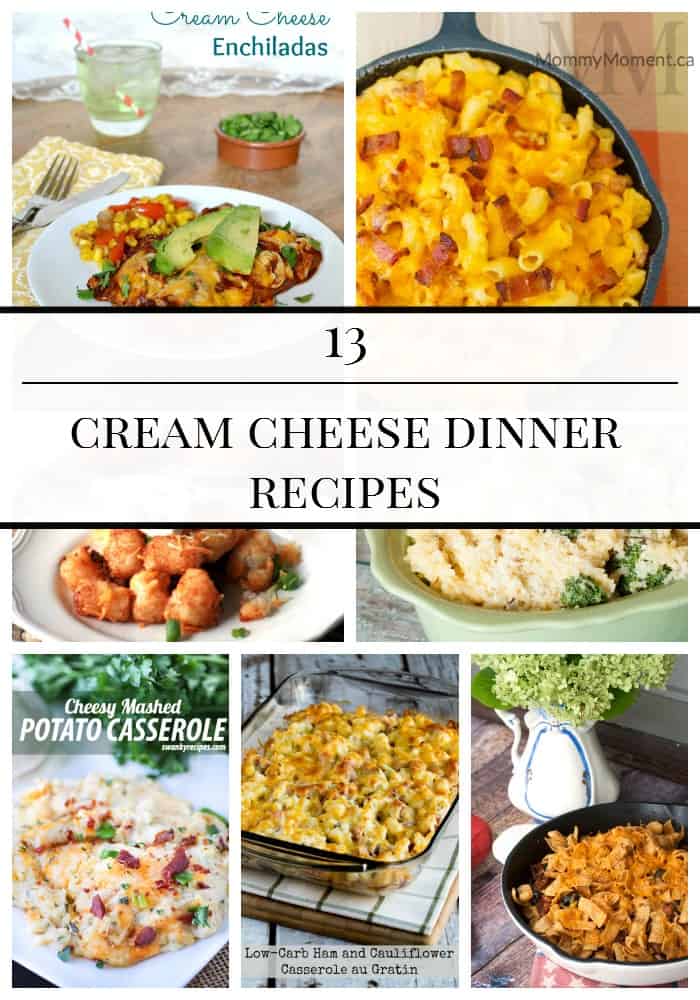 13 CREAM CHEESE DINNER RECIPES

#1) Kickin Cajun Chicken Alfredo
#4) Cheesy Mashed Potato Casserole
#6) Chicken Enchilada Casserole
#8) Spicy Ranch Bacon Mac & Cheese
#9) Creamy Shipwreck Casserole
#10) Turkey Enchilada Casserole
#11) Smoked Gouda Cauliflower Casserole
#12) Black Bean & Cream Chees Enchiladas
#13) Ham and Cauliflower Casserole au Gratin
Do you have any favorite Cream Cheese Dinner Recipes?
You may also like this Baked Macaroni and Cheese recipe:
You can sign-up to get an email update each day. You can also connect with us on: