Here are 29 St. Patrick's Day Cupcakes & more for you to enjoy!
While these Bacon, Egg and Spinach bites are not really classified as cupcakes or desserts, they are made in muffin tins and fit the St. Patrick's Day theme with the green spinach!
Here are some delicious looking cupcakes perfect for St. Patrick's Day:
Green Velvet St. Patricks Day Dipped Cupcakes
Mini St. Patricks Day-Cupcakes
Chocolate Guinness Stout Cupcakes
These colorful and delicious looking cakes would be great for a St. Patrick's Day party!!
Brownies are another great party food — or sit at home on a Friday night dessert! Check out these recipes:
St Patricks Day Mint Blondie Bar
Here are some more great St. Patrick's Day treats:
Creme de Menthe Cheesecake Cup
Peppermint Patty Brownie Cookies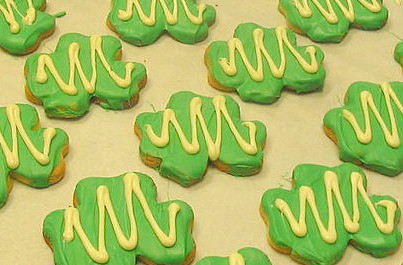 Guinness Chocolate Chip Cookies
St. Patrick's Day Mint Chocolate Rice Crispy Treats
St. Patrick's day Marshmallow Pops
You can sign-up to get an email update each day. Connect with us on Pinterest, Instagram, Facebook and Twitter.