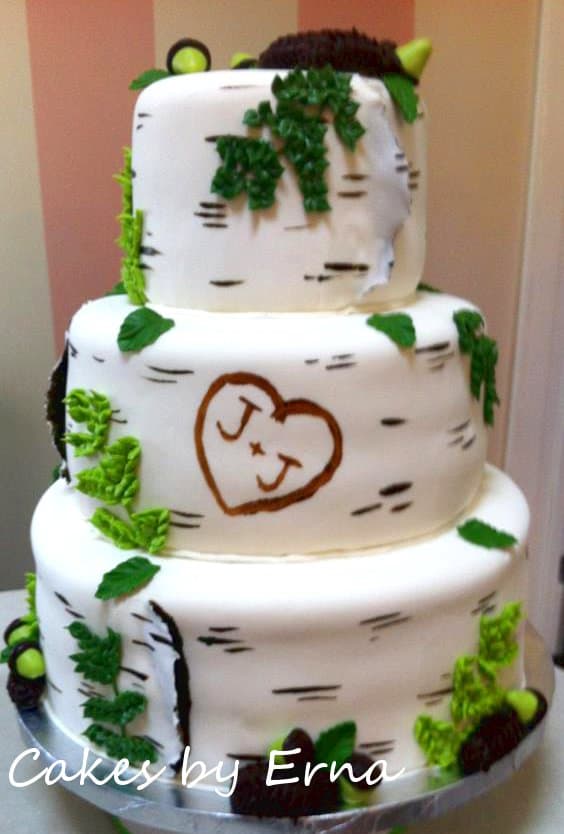 Birch Wedding Cake
My husband works Friday nights which gives me the opportunity to work at P.S. Cake Designs during the day. With it being wedding season, Fridays are usually spent making wedding cakes.
I loved making this birch inspired cake. It was so fun to "etch" out the couples initials in the "bark" of the tree. Fondant acorns and pine cones gave the cake that final touch.
Like this cake? Consider pinning it …and we love your comments!
Take a look at some other fabulous
Cakes By Erna
while you are here!
Erna is a happily married stay-at-home mom to three beautiful children. She fell in love with cake decorating after taking some local cake decorating courses. She is a hobby baker and decorates cakes for her family and friends. Erna continues to do what she loves by working a few hours at a local bakery (P.S. Cake Designs).