We were so excited to receive a package from Little Pim to review.
Little Pim is an award-winning foreign language immersion DVD series for babies, toddlers and preschoolers. I believe they have about 10 different languages to choose from!
We were happy to get some of the FRENCH products to review since that is the second language we are learning in our home.
We got the the first DVD in the series called Eating and Drinking as well as the French Word and Phrase cards.
Let me start by saying WOW! I am SO impressed!
The DVD is very well made and both of my girls (ages 4 & 1.5) Loved it. Our little girl has NEVER sat for even a minute to show interest in any type of movie or television, but she sure did LOVE this one! I love that the DVD has 7 little episodes per DVD and each little episode is 5 minutes. The music is cute, not annoying and the the whole DVD is just made to impress. I like that it uses real life people as well as a cute little Panda (Little Pim). I was amazed at how quickly the girls were speaking what they had heard! Our 4 year old even used some of the phrases at our dinner table one evening.
The boxed set of sixty beautifully illustrated word and phrase cards features Little Pim the panda and introduces basic words and phrases in French. One side of each card includes a translation and phonetic transcription for adults; the other is the drawing alone. Each card indicates which of the 3 Little Pim DVD's the word or phrase is introduced.
I am not usually a fan of these types of cards for learning, but these are different. My 4 year old has taken them and practiced them on her own as well as asked me to go through them with her. Even little Belle loves looking at these wonderful cards.
As a family who is trying to bring another language into the home, I can not rave about Little Pim enough. I HIGHLY recommend this program for anyone who is learning another language in their home. You will not be disappointed! I plan to order more products too!
Disclosure: I was provided with the DVD and WORD & PHRASE CARDS at no cost by LITTLE PIM in order to test the products' abilities and give my own personal opinions on it. The opinions I have given are mine and may differ from others but were not influenced by the company or the free product provided.. Thank-You Little Pim!
Do you have a GIVEAWAY on your blog right now?
Please grab our Review Tuesday button for your blog and link up!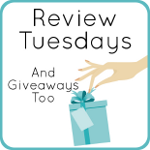 Please Link the NAME of your giveaway, your blog and date it runs too and who it's open too (WW for World wide, or county names). You can link up your giveaways every Tuesday here on Mommy Moment's Review Tuesday's!
Example:
Blog template – Mommy Moment(3/8)US,CAN
Your e-mail here will NOT be displayed
https://mommymoment.ca/2010/03/blog-template-giveaway.html
So link up and come back to check out other GIVEAWAYS every Tuesday!