It is nice to see CAN/US or WW when you enter a giveaway – don't you agree?
Check out our
$100 Perrytech Montessori giveaway
$200 LaLoop Giveaway
$300 Itty-Bitty Bookworm Giveaway
Link to the giveaway post and not the blog home!


Example:
$75 Mayfair Lane gift basket – Mommy Moment(4/26) CAN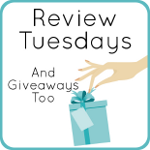 WAIT:
Please put
who the giveaway is open
to and the
ending date
!
***This is a family-friendly blog. All inappropriate links will be deleted. Links that do not go directly to the giveaway post will be deleted!***
The winners from last weeks Baby Goes Pro DVD giveaways were picked using Random.org and have been e-mailed! The winners have 48 to claim their prize or they forfeit it.