This DIY CANDY BAR BOUQUET is going to be a hit with anyone and can be customized to your liking – perfect for teens and young adults!
I have 13 nieces and nephews so it is not financially possible to buy them a gift at every birthday. But when one of them turns 16, 18 or 21 we have decided that these milestone birthdays need to be celebrated! My oldest niece just had her 18th birthday this past week, and I came up with this DIY Candy Bar Bouquet as a fun gift for her.
DIY CANDY BAR BOUQUET
MATERIALS NEEDED:
DIRECTIONS:
1) Line the inside of the vase or container with the tissue paper.
2) Cut your styrofoam down to size.
3) Cut your skewers or dowels down to different lengths.
4) Tape the skewers to the back of the candy bars.
5) Place a small piece of tissue paper over the styrofoam to "hide it" a bit.
6) Push skewers into the styrofoam with the smaller skewers in front.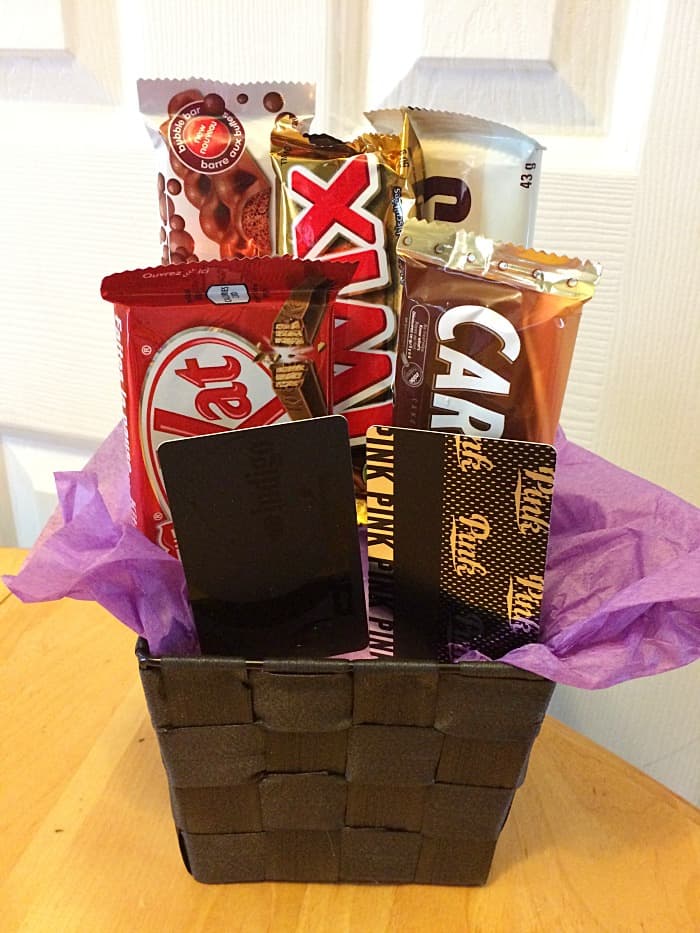 Now you have a beautiful and fun gift to give someone special! We added 2 gift cards in the front of the bouquet to 2 of my nieces favorite stores. ~Angela
You may also like this PALLET KEY HOOK PROJECT:
Sign-up to get an email update each day. Also connect with us on:
This post contains affiliate links for your shopping conevience.