Check our current giveaways, then link-up your giveaways below!
Pair of leggings and drool bib from Nifty Knees ends 10/18
Starter Kit reusable lunch containers from Citizenpip ends 10/11

a $25 gift card for Little One Books ends 10/11

a $50 gift card for Novica ends 10/11

It is nice to see CAN/US or WW when you enter a giveaway – don't you agree?
Link to the giveaway post and not the blog home!


Example:
$50 Constructive Playthings Gift Card – Mommy Moment(7/19) CAN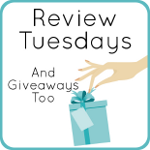 WAIT:
Please put who the giveaway is open to and the ending date!
***This is a family-friendly blog. All inappropriate links will be deleted. Links that do not go directly to the giveaway post will be deleted!***